My attention was caught this week with an article about the (relatively) recently built Haneda International Airport that is ostensibly the most accessible in the world.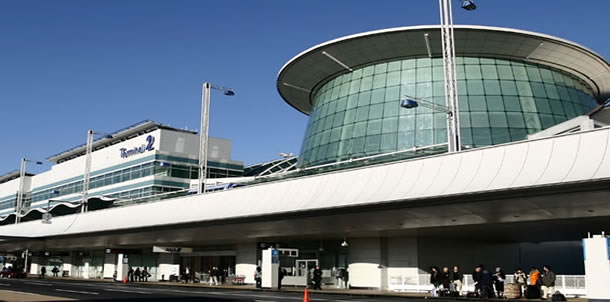 During the planning stages of the design, Haneda Airport (located in Tokyo) recruited a panel of people with various different disabilities to help them get it just right. Ranging from simple things like larger text on the boards listing departure gates etc, to message boards at check in desks for people who are hearing impaired, lightweight toilet doors that can be opened and closed with very little physical effort, it seems everything has been thought of. The toilets themselves look like they are in a league of their own for accessibility, just look at the photos. It comes with an emergency alarm in order to - in the words of their website - "contact the Disaster Control Center in the case of an emergency". The word 'disaster' is perhaps a little overly dramatic but good to know they've got your back.
The little passenger cart you see in the photo below can be made available to any travellers who struggle to walk for long.
A vital part of the accessibility is also having trained staff on hand. The lift alarms include a video screen where a hearing impaired person can communicate face to face with someone who knows sign language. Others are trained and qualified to assist people with limited mobility and elderly people.
The main stories about problems with air travel though, I hear from speaking with travellers, tend to be with the plane itself rather than the airport. Some might argue that this effort while commendable is only solving at best 50% of the problems associated with air travel for people who have disabilities.
On the other hand Edinburgh Airport was rated as 'Poor' for accessibility by the Civil Aviation Authority in 2016 so clearly the issue shouldn't be dismissed. The CAA's report offers little insight as to why such a low rating was given other than to say that the airport failed to meet many of the recommendations to improve its assistive services.
Check out this week's other discussion about travelling with a disability here. And remember to comment below.
---------------
Sign up to comment and receive our weekly bulletin!
---------------
Beautiful, accessible and affordable housing is here... 
Add your story - the best/worst air travel experiences