Blackwood's judging panel is currently in the process of reviewing and shortlisting the entries in the Best New Concept category. You'll have to wait until the end of this month to find out who goes into the final but in the meantime, two previous winners give us their take on the entries and pick their personal favourites.
Kirubin Pillay won the 2nd ever Blackwood Design Awards which was then called the Student Design Awards. He won for his work on the Natural eye-controlled wheelchair which is driven entirely with the eyes. The standard of the competition, he tells me, has only improved year on year.
'It is amazing to see so many people from a variety of backgrounds, qualifications and ages, coming together and using their skills to positively impact the lives of others through such exciting innovations.' – Kirubin Pillay, 2014 winner
Grant Douglas is well known to bespoken members for his work with Mark Penver designing the S'up Spoon and bringing it to market with such success. He and Mark won in 2015 and the S'up Spoon remains one of the competition's most popular entries ever. In a recent interview with bespoken he said - 'The big thing from the competition was the publicity. It gave the product credibility.'
Who were their top picks?
Disclaimer: The following is independent feedback and does not impact the outcome of the competition.
WeEAT assistive tableware
'I really like this one' says Kirubin, 'since it is well thought out, has great prototypes and really feels like it could have a big impact on day-to-day life
The target audience (currently the focus on Hong Kong) is very large and it does seem that Chinese-style assistive eating implements is not very common (unlike Western implements). Designers have considered the design, comfort, materials and safety when creating this set.
Guidance system for VI athletes
Another one of Kirubin's favourites, he describes it as an '[…] excellent design and a lot of multi-disciplinary skills required to manufacture the product, develop the electrical circuitry and the computer vision algorithms, and this seems to all have been done mainly by a single student!'
He does however go on to remark that 'it is unclear how well the device actually works in practise' and he would like to know how versatile the device is. What range of sports could it be used for?
Grant also picked this as one of his favourites. 'This would give real independence for visually impaired athletes allowing them to take complete credit for whatever they achieve.' Currently VI athletes run with a sighted guide.
Zok
Another entry that both Kirubin and Grant have in common in their top 3 picks.
'I think this is a great idea' says Grant, 'especially as it's linked to an app so that you can easily check your stump wherever you are. And Kirubin shares the same enthusiasm for this entry saying that '[…] although only at an early prototype stage, this product may have the most clinically-oriented impact which is important for the success of any biomedical products.'
Reagiro
An unconventional and innovative wheelchair design, Grant was particularly impressed with this one. 'I am aware that the number of wheelchairs on the market is vast, but as a part-time wheelchair user who can only use one hand, this would enable me, and many others, to use a manual wheelchair independently.'
------------------------
Sign up to comment and receive our weekly bulletin
------------------------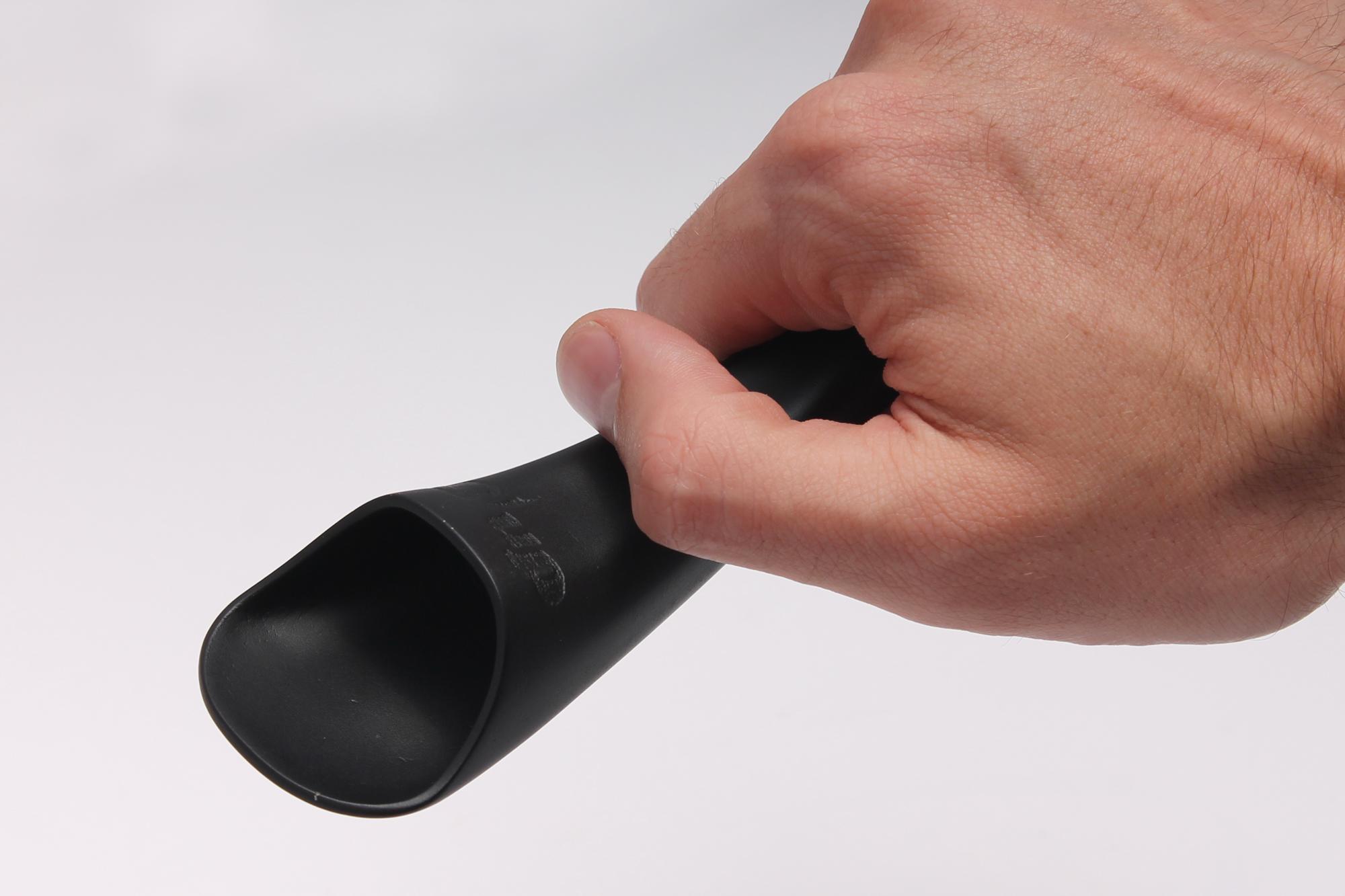 Watch how winning the BDA affected Grant Douglas